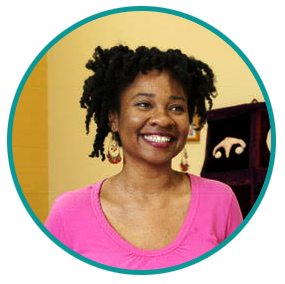 Rennetta has always been a seeker of health, wellness and spiritual knowledge. Her pediatrician inspired her to learn more about birth, babies and women's health. She started being 'with women' at the age of 16 in postpartum unit of a local hospital. While in college, Rennetta was trained to be a doula on the labor and delivery unit (later trained with Doulas Of North America). As she began to read, study and experiment with natural health (i.e. herbal infusions and preparations, plant based diets, yoga, etc.) she went to massage therapy school (formerly the Career Education Institute in Norcross, Georgia) and after graduating obtained her Reiki I & II attunement. During the past 11 years of massage practice, she has worked in a medical office, several chiropractic offices, pregnancy massage center, and two wellness spas in three different states in the US. Her passion for maternal, child and family health led her to the following trainings: pre and perinatal massage, childbirth educator, infant massage educator and direct entry midwifery school.
The services she offers include the following:
Relaxation massage
Wellness massage (Neuromuscular Therapy, Deep Tissue, Myofascial Release)
Fertility, Prenatal and Postpartum massage
Reflexology
Hot Stone Massage
Reiki
Womb Detox Wrap
Baby Massage Instruction
Mind, Body and Spirit Reset Workshops
Birth and Postpartum Support
Herbal and wellness/holistic consultation.
Rennetta brings her life experiences, Buddhist practice and formal and informal training to her services for the ultimate goal of world peace which begins with individual peace and happiness.