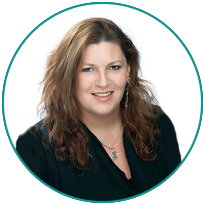 The philosophy here is. It's ALL about YOU!
Each massage is custom designed tailored for you. We don't do OUR massage ON you like so many other spas.
We do what you ask for and listen intuitively for what your body needs holistically.
Everyone heals and unwinds differently so each massage may be different. Requests are encouraged, as you know your own body best. Whether you want to relax or work out pains and knotted tissue, we make sure your experience here is as nurturing as possible.
We start each session with choosing an essential oil to your liking, then we place back and neck warmers on the body to loosen muscles and soothe tension. After the massage of your choice we finish with hot towels on the back and feet.
You feel pampered to the core!
Kerry's Experience
MASSAGE BY DESIGN was conceived from a passion for helping people heal and maintain wellness through various holistic body therapies.
Kerry Lewis has over 16 years experience practicing Therapeutic Massage Therapy, Reiki energy healing and spa treatments in rehab chiropractic settings as well as 4 star spas.
Her travels have allowed her to practice in prestigious places such as Aspen and Breckenridge Colorado, Atlanta midtown, and Washington DC.
Her experience and training is diverse and on-going. In Georgia Kerry's previous experience includes Eaton chiropractic, A Wellness center by Dr. Cohen, Invigo Day Spa and BLISS Atlanta Midtown.
Kerry's focuses in the Wellness & Natural Health setting, where holistic healing is optimal. Continued education and specialties include:
*Deep tissue *NMT* Myofacia release*
* Orthopedic massage
* Native Stone Medicine (hot/cold stones) *hydrotherapy and heat therapy
*Organic Aromatherapy
*Wellness relaxation
* Pre-natal
*Thorough foot massages with reflexology.